Gary Kernan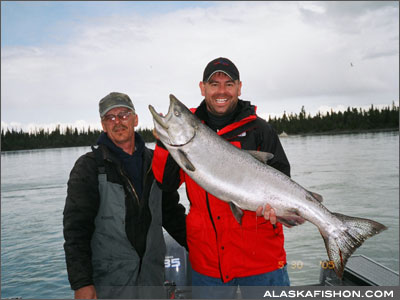 Our guides don't brag. They prove they're the best by filling log books. Don't believe us? Get up here and check it out for yourself.
Gary is the owner of Alaska Fish On Charters and has been fishing the Kenai River and Peninsula waters for over 34 years. Gary has been a guide in the area for 24 years. Gary grew up in Oregon and Washington State, where he spent many years fishing for salmon and steelhead. Gary has racked up enough experience to guarantee that your Alaska Fish On trip will be the fishing trip of a lifetime.
If you're interested in finding the best fishing spot, just ask Gary and he will gladly point you in the direction of some of the world's finest fishing.
All Alaska Fish On Charters guides are rated as some of the best fish-catching guides on the Kenai. Each is certified in first aid and CPR, and are U.S. Coast Guard-approved. If you're looking for more of a reason to fish with Alaska Fish On, check out our letters of recommendation.
---
Bill Niederhauser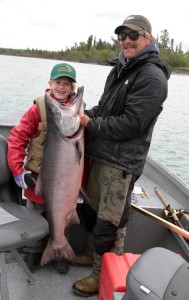 Bill Niederhauser has been fishing the Kenai River for over 30 years, where the fish definitely fear him. It's a privilege to work with Bill, who is always trying trying to figure out what's triggering the salmon and trophy trout. Many guides know Bill as "the Inventor" because of his knack for finding new ways to catch the big ones. Alaska Fish On Charters' clients are always commenting on Bill's fishing knowledge. At this rate, Bill will soon find a way to get the fish eating right out of his hands.
---
---
Mike Kelly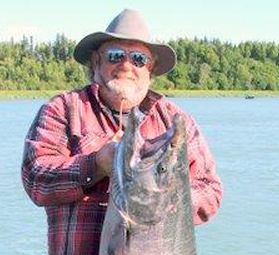 Mike Kelly has been guiding full time for the over 30 years. Spending his time fishing all over the Pacific Northwest, Mike is accomplished in all angling techniques and can show you the best ways to catch a monster. Whether you're after giant Chinook on the Kenai or fall silvers, a trip with Mike is your ticket to success. Mike prides himself on guiding professional trips with the best boats and equipment.
---
Tyler Goggia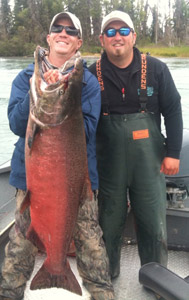 Tyler has been guiding on the Kenai River for 15 years, but has been fishing the river for 20 years. Many guides are interested in Tyler's technique when he's out there slaying, but nobody can ever figure it out. He seems to have a way to catch fish when nobody else is, and that always comes in handy when the fishing gets slow.