About Us
Alaska Fishing Adventure with the Kernans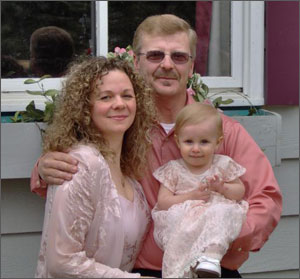 Gary and Darlene have lived on the Kenai Peninsula for more than 25 years and have a lot of knowledge about the area and would like to share it with you. With Gary and Darlene, you will experience the ultimate Alaska fishing adventure and the thrill of hooking and landing a large King salmon, along with several other types of salmon, on the world famous Kenai River. Gary Kernan is one of the premier Alaskan fishing guides. He brings 25 years of guiding expertise on the Kenai, Kasilof and many other Kenai Peninsula River systems.
Gary can accommodate just about all of your fishing adventure needs. Gary and Darlene work with several different types of accommodations from cabins on the Kenai River, cabins on remote lakes, hotels, bed & breakfast or whatever your needs consist of during your stay on the Kenai Peninsula. They can also arrange day trips to Seward for the Kenai Fjords, fly inn bear viewing and many more activities and excursions. Fish On Charters aims to make your Alaskan experience as comfortable and enjoyable as possible.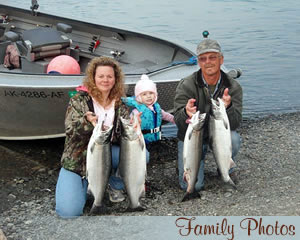 We thank you for your interest in our website, and we can assure you that if you book with us for your Alaskan vacation you will be well taken care of the moment you arrive. Contact Alaska Fish On Charters today to book your fishing adventure with us.