Alaska Fishing Trips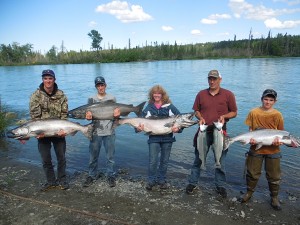 Alaska Fishing Trips are both exciting & enjoyable – Trips of a Lifetime!
Alaska Fish on Charters, Alaska Fishing Trips are for both veteran local anglers and also inexperienced adventure seekers looking for the ultimate Alaska fishing trip. We can take you on Alaska Fishing Trips for kings, reds, pinks and silver salmon on the Kenai River; if you prefer, we can guide you on a rainbow trout, halibut or dolly varden charter. We have been doing Alaska Fishing trips in this river system and through out the Kenai Peninsula for over 19 years and we know the ins and outs of the land, the water, the fish, and the industry itself.
When it comes to a guided fishing tour in Alaska, there are plenty of options to choose from; We like to think that we are considerate, down-to-earth folks. Darlene handles the booking end of the business with grace and professionalism and Gary and the rest of the guides are just courteous; and outgoing. If the fish aren't biting on your in one area, they take you to where they are so you'll get the most out of your Alaska Fishing Trips.
By offering honest advice on where to stay or how to prepare your catch, Gary and Darlene go the extra mile to make sure you get what you came for; Great Alaska Fishing Trips. You're more than just a customer; Alaska Fish On Charters wants each traveler to go home with a positive experience as a satisfied customer on their Alaska Fishing Trips Adventure. We would just like to say that we appreciate you taking the time to look over our web site and we hope that we get a chance to prove that we do our best to make your trip one you will remember for a life time. Alaska Fish On Charters is proud to say that 70% of our business is based on repeat customers and we hope that you can be one along with our other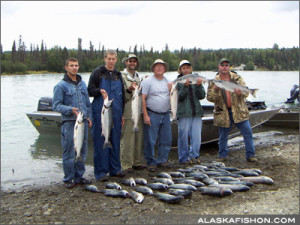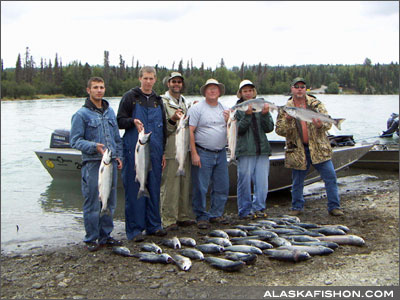 clients/friends .