Offering Trips for All Ages and All Levels of Fishing Expertise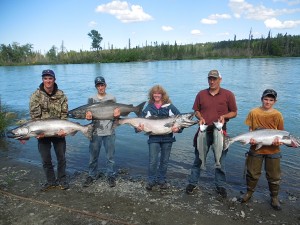 Alaska Fish On Charters fishing trips are for both veteran and inexperienced anglers looking for the trip of a lifetime. Our charters will hook you into Chinook, reds, pinks, and silver salmon on the Kenai River. If you prefer, you can fish for rainbow trout, halibut, or dolly varden. We have been doing Alaska fishing trips in this river system and throughout the Kenai Peninsula for over 19 years and we know the ins and outs of the land, the water, the fish, and the industry itself.
When it comes to a guided fishing tour in Alaska, there are plenty of options to choose from; We like to think that we are considerate, down-to-earth folks. Darlene handles the booking end of the business with grace and Gary and the rest of the guides are just plain fun.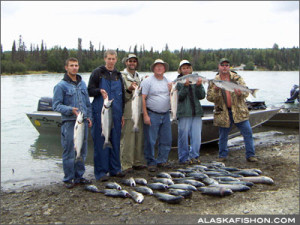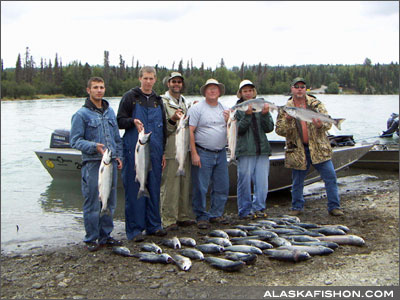 By offering advice on where to stay or how to prepare your catch, Gary and Darlene go the extra mile to make sure you get what you came for – a great trip. You're more than just a customer; Alaska Fish On Charters wants each guest to go home with an awesome experience. We're proud to say that 70% of our business is based on repeat customers and we hope that you can join our loyal group of clients and friends.