Alaska Red Salmon Fishing
Alaska Red Salmon (Sockeye)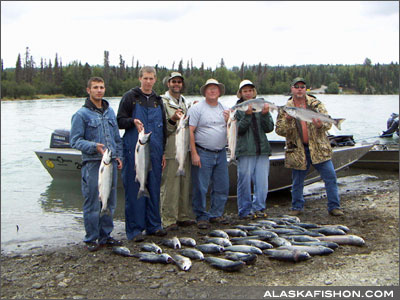 Red Salmon (sockeye ) The Kenai River has one of the most incredible red salmon runs I have ever seen. The red run in the Kenai has size and numbers this strain of red salmon average 7 to 12 lbs and enter in the river by the tens of thousands. The Kenai has 2 different runs of reds the first run will enter the river in the middle of May and will run thru June. The majority of the first run will be heading for the Russian river about 60 miles from the mouth of the Kenai. The red salmon on the first run will average 6 to 9 lbs and this run will be around 30,000 to 70,000 strong on different years.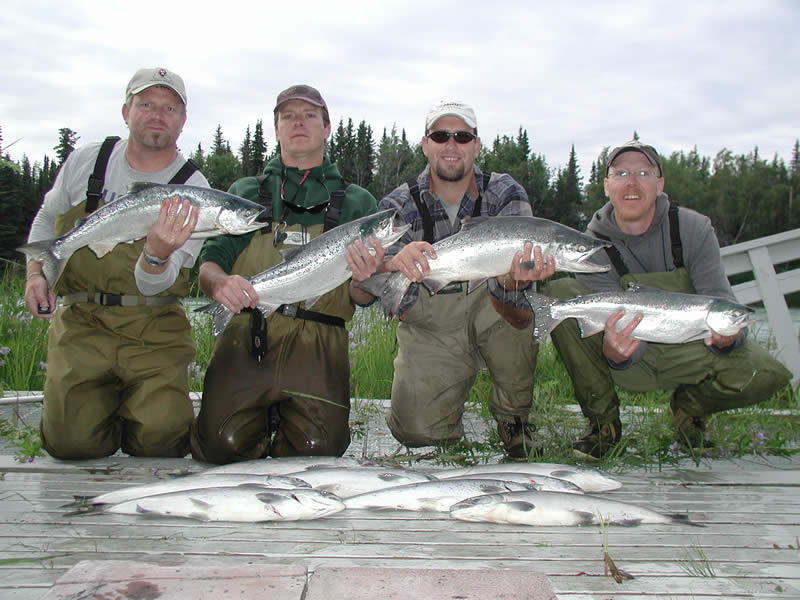 The Kasilof River, which is located about 20 miles south of the Kenai, has a run of red salmon that enter it about the same time frame as the Kenai River. The reds in the Kasilof are about 300,000 strong every year and can be fished from the shore from the middle of June until the middle of July when the run tappers off. The Kenai River will have its second run of reds that will enter the river about the 10th of July and run thru the middle of August. Both sports fisherman and commercial fisherman heavily target the second run of red salmon that enter the Kenai and Kasilof. The second run of red salmon will average 7 to 12 lbs and will be about 700,000 to 1,000,000 strong in the river.
If you don't like fishing around crowds you might want to fish for this run of reds in the first part of August. This is when the crowds have thinned out and the red salmon are still plentiful in the middle river. Many people love this fish for how hard it fights and for its rich taste. The red salmon has the most amount of omega 3 oils of any salmon species.