Kenai River Guides
Gary Kernan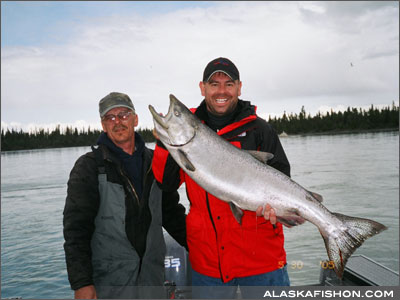 Gary is the owner of Alaska Fish On Charters! and has been fishing the Kenai River and Peninsula waters for over 34 yrs and guiding for 24 years. Gary lived in Oregon and Washington State before moving to Alaska and fished many years for salmon and steelhead in some of the finest rivers. When it comes down to it you can say that Gary has enough experience and knowledge that you can rest assure he is more than qualified to put you on your fishing trip of a life time.
Need information on trying some fishing on your own? Just ask and they will gladly provide whatever you need and point you in the right direction to experience some of the world's finest fishing.
All of Alaska Fish On Charters! Guides are rated as some of the best fish catching guides on the river and are certified in First Aid and CPR, and are U.S. Coast Guard-approved. Thanks for visiting our Alaska Fishing Guides, Page Please take time to look at our letters of recommendation
---
Bill Niederhauser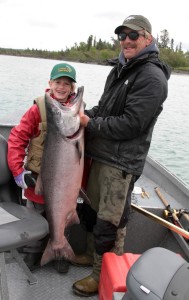 Bill Niederhauser has been fishing the Kenai River for over 30 yrs and fish definitely fear him. We feel privilege to have Bill working for the company. Bill is always trying something new to figure out just what triggers salmon and trophy trout and to make them want to attack your lure, he is known as the inventor to many guides. Alaska Fish On Charters! is always having clients comment about the knowledge and skills that Bill has and the awesome trip they had with him. We believe that it won't be long and Bill will be having the fish eat out of his hands.
---
---
Mike Kelly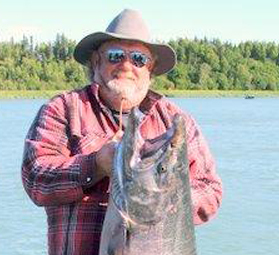 Mike Kelly has been guiding full time for the last 30+ years. He has fished all over the Pacific Northwest. He is accomplished in all angling techniques and can show you the best methods. Whether you're after giant Kings on the Kenai, or after fall silvers, a trip with Mike is your ticket to success. Mike prides himself not only in offering professional trips, but places high priority in offering the best in boats and equipment.
---
Tyler Goggia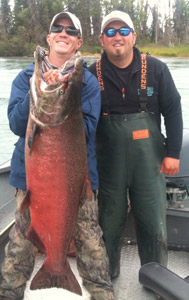 Tyler has been guiding on the Kenai River for 15 years but has 20 years of experience fishing the river. I have seen man guides try to figure out Tyler's techniques and strategies when he is out there catching fish and everyone else is struggling. He seems to have a way of catching fish with his bait cures when others are not catching and that always comes in handy when the fishing can be slow.